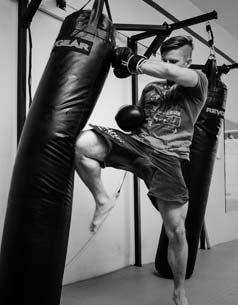 Get ready for a High Intensity, Fun, Calorie Scorching Workout that will leave you wanting More. Muay Thai Fitness brings the best of Muay Thai, functional training such as Kettlebells, Interval Training, Flexibility and Nutrition. You will learn how to defend yourself while getting into great cardiovascular shape, torching fat and building muscle.
You will set goals and you will achieve them.
Each class is approximately 50-60 minutes depending on the training plan for the day. Drills we will be doing during class will be Heavy Bag Training,  Pad Training, Shadow Boxing, Circuit Training, Sprint Training and Flexibility.