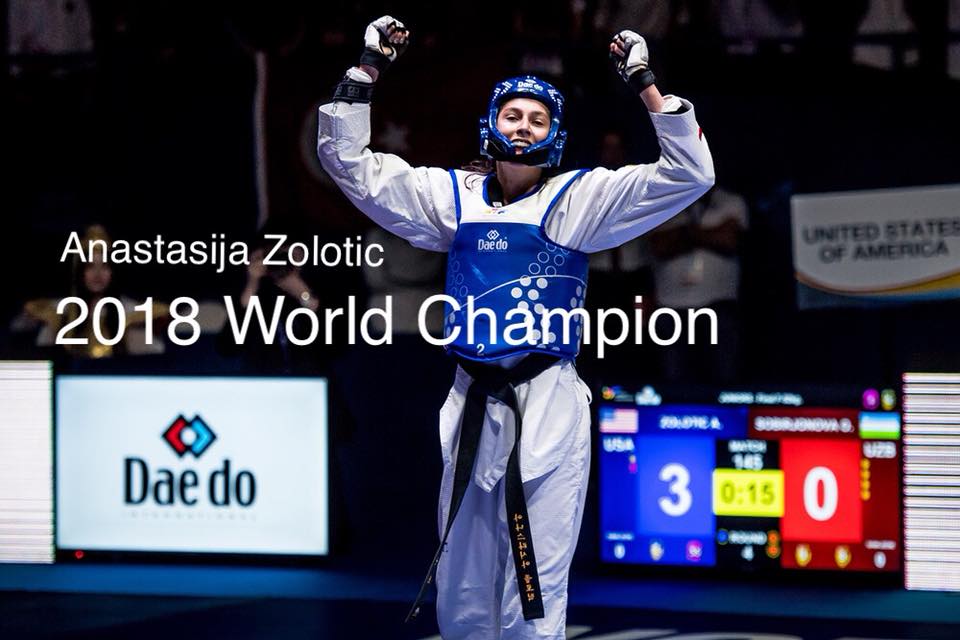 T-1 recently welcomed a freshly minted Junior World gold medalist home from her week in Hammamet, Tunisia April 4-12, 2018. Anastasija Zolotic not only won her -52 kg division in the Junior World Championships, she also won gold in the Youth Olympic Games Qualifier that had occurred just a few days before at the same location. Taekwondo friends around the world rejoiced for the teen and for coach Dennis White, who notes with pride that he has watched Anastasija grow all the way from a young white belt.
Coach White was also able to chair U.S. athlete Alena Viana to a silver medal at Junior Worlds. Alena is coached by Lynda Laurin in Texas.
Read World Taekwondo article calling Anastasija a "natural entertainer."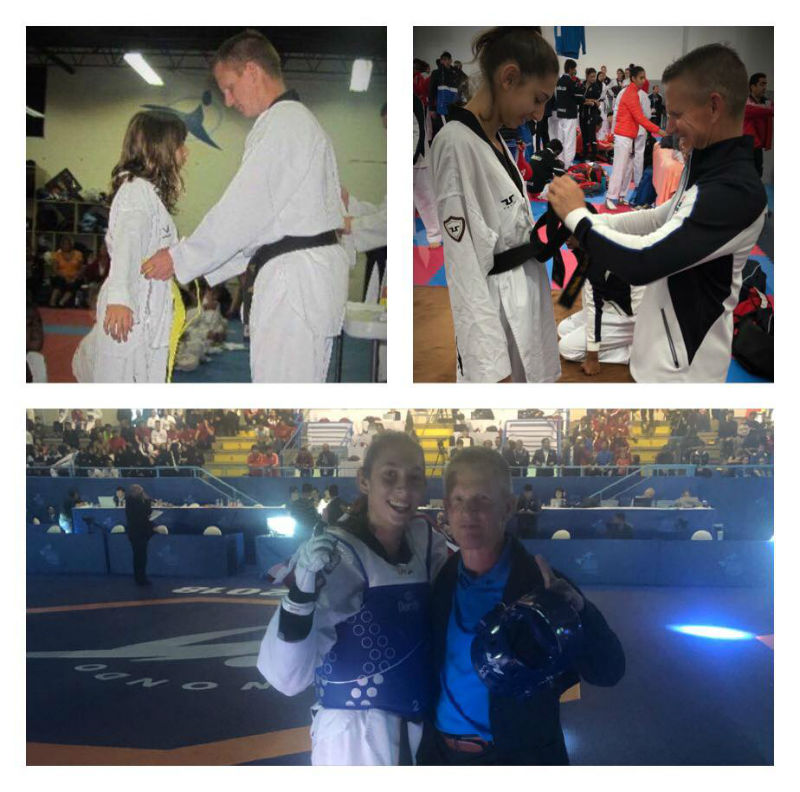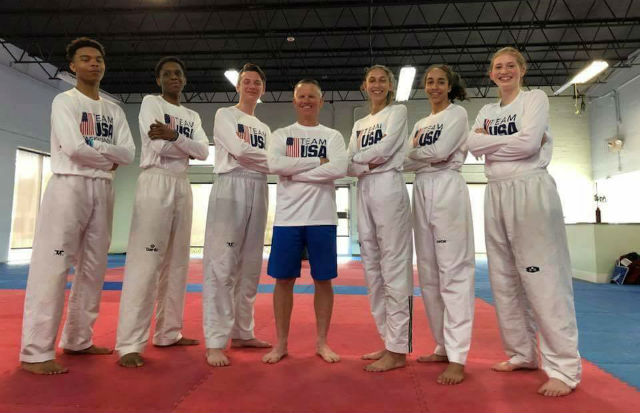 Coach White with USA junior athletes in Tunisia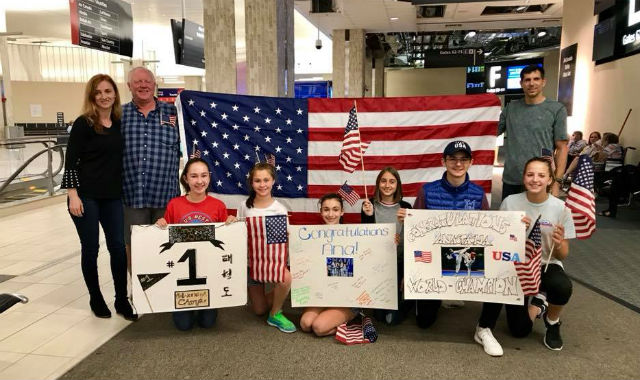 T-1 welcomes coach and athlete home